Why finance? For some drivers, the answer to this question is anything but complex: new car financing and used car financing allow you to purchase a vehicle that you wouldn't otherwise be able to afford! If you're getting ready to secure an auto loan, you probably have dozens of questions on your mind. The Haggerty Auto Group finance team has put together a short guide on the subject, so you can start a new adventure with confidence.
What Does Financing a Car Mean?
Purchasing a vehicle can be a daunting task, and sometimes, the language that surrounds the process can be intimidating. However, even if you have no idea what you're doing, you can be assured that many other drivers are in the same boat. Here's the good news: Financing is just another way of saying "taking out a loan."
When you finance an auto purchase, you'll work with a bank, credit union, or dealership finance department in order to secure your funds and make a repayment plan. You and your lender will work together, considering factors like your credit score, the amount of debt you already have, and the price of the vehicle. If they're able to give you the money, you'll decide on a loan term and hope for the best interest rate you can get!
When calculating your monthly payments and figuring out how much car you can afford, remember to factor in fuel costs, insurance payments, and maintenance visits.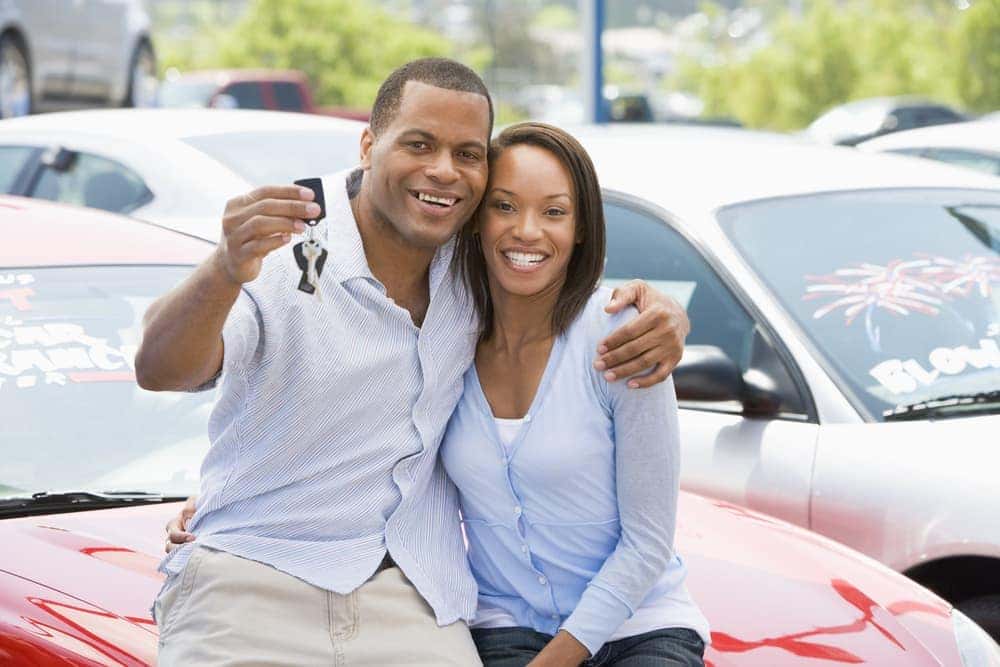 New Car Financing vs. Used Car Financing
So, if you haven't already found the vehicle you'd like to purchase, you might be wondering whether new car financing or used car financing is the better choice. In some ways, the comparison is self explanatory.
Your loan amount will be higher if you choose new car financing, but you'll receive more standard features in a package that's likely to last longer. Depreciation will occur more rapidly with a new car, but for some drivers, this is a fair trade-off for the latest amenities.
With used car financing, you'll pay less up front and over time. However, you'll receive fewer modern features, and you might have to trade up for another vehicle in the not-so-distant future. Drivers with low credit or no credit will have an easier time securing an auto loan.
Want a balance of new features and affordability? Learn about the difference between used and CPO models.
Leasing vs. Financing
By now, you have a good idea of what if means to finance a car. However, now that you've seen the process laid out, you might be considering a different option. Many drivers, recognizing the higher costs associated with purchasing a new car, end up comparing leasing vs. buying to find the best option. Both paths offer benefits, and there's no "one-size-fits-all" answer.
However, we can show you a few of the things most drivers consider when deciding whether to buy or lease:
For some, full ownership is its own reward. Drivers who finance will be able to modify or outfit their vehicle as they see fit, and they can trade it in at any time. When you lease, you'll be bound to a contract which prevents modification, and sets a definite term for your possession of the vehicle.
Do you often drive long distances, or make long commutes from Aurora to Chicago? If you're the type who tends to wrack up a lot of miles, you should know that most leasing contracts contain mileage limits, designed to prevent the car from depreciating too rapidly.
For drivers with low credit, it's often easier to lease than it is to buy. What's more, those who lease will tend to enjoy lower up-front costs and lower monthly payments. The trade-off? Leasing is much like renting in that you don't build equity over time.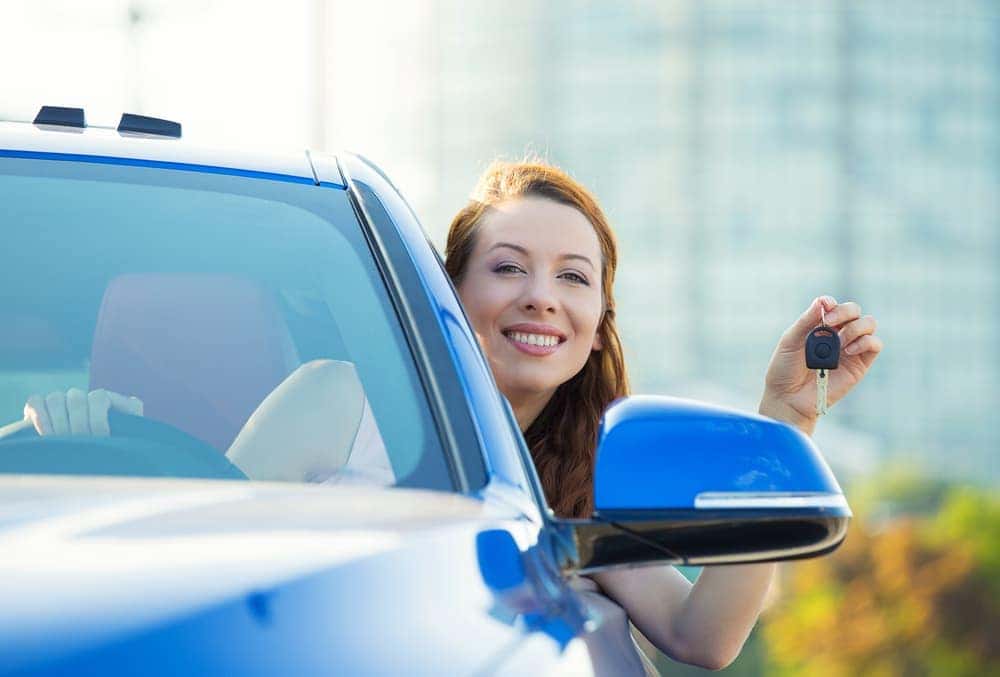 As we've noted, trading in and old vehicle and financing a new one can be a laborious process. If you decide to lease, trading up for a new vehicle is as simple as driving into the dealership, picking out a new vehicle, and signing a new contract!
Finance Your Purchase with the Haggerty Auto Group!
If you're convinced that financing a vehicle purchase is the right choice for you, look no further to find the help you need! Explore our new and used vehicle inventories to find the model that has everything you need. We can even help you compare popular options like the Chevy Trax and Buick Encore! No matter which you choose, you should contact a local Haggerty finance department near Glen Ellyn to learn more about your options and opportunities.
Don't forget to check out our rotating special offers before you drive in from Carol Stream! It's never been this easy to take home a new Ford F-150 or a new Buick Encore of your very own, for less!
More from Haggerty Auto Group
The 2019 Ford F-150 is one of the most recognizable pickup trucks on the roads near St. Charles, but with so many trims, cabins, bed sizes, and engines to choose from, finding the perfect model can be a real challenge. Don't let the stress get to you. Do your research with the Haggerty Auto Group guide…

Almost everyone knows of the 2019 Chevrolet Silverado 1500, a perennial favorite among drivers near Carol Stream and St. Charles. The 2019 Chevrolet Silverado towing capacity is 12,200 pounds, making it one of the strongest competitors in the full-size truck segment. With a hydroformed, boxed high-strength steel frame, it also offers an impressive maximum payload capacity of…

Fun Holiday Events Near Chicago One of the best parts of experiencing the holiday season in the Chicago area is the number of fun holiday activities that you can take part in. So for this blog post we have decided to highlight some of the most fun holiday events near Chicago. Then we hope that…