Most experts used to say that a driver should change their oil every 3,000 miles or so. However, advancements in vehicle technology have made this guideline a thing of the past. Today, thanks to advancements in vehicle technology, most models have an oil change frequency that ranges between 7,500 and 10,000 miles. So, how often should you change your oil?
Your owner's manual probably contains a general guideline for your particular make, model, and year, but there are a few other things to consider before you schedule service near St. Charles!
Oil Change Frequency Guidelines
While most vehicles can go between 7,500 and 10,000 miles in between regular oil changes, certain factors may result in a shorter recommended oil change frequency. For example, if you regularly tow with your Chevy Silverado or engage in the following activities, you might wish to contact a service expert and hear their recommendations:
Off-roading
Commercial use
Racing
Heavy towing
It's also worth noting that miles spent in stop-and-go traffic are generally harder on a vehicle than miles spent cruising down the highways near Carol Stream and Aurora. If you're often driving in less-than-ideal conditions, you'll want to schedule service more often.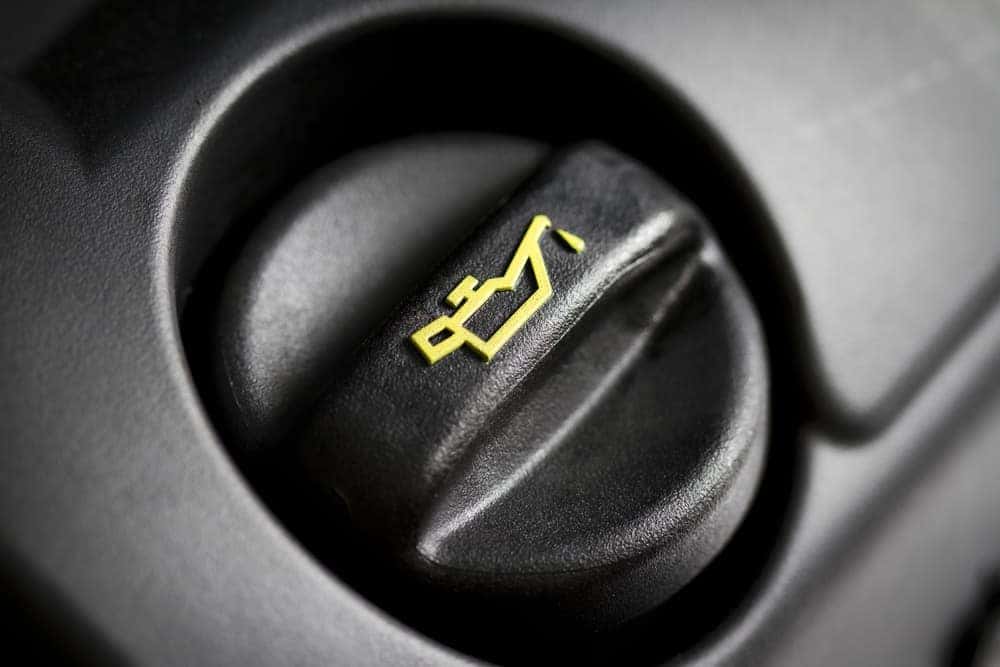 More Oil Change Tips
Motor oil is the lifeblood of your vehicle. If you want to make sure that you're handling every regular oil change in the proper way, there are a few other tips you should keep in mind:
Even if you don't drive very frequently or far, you'll still benefit from regular oil changes! Motor oil breaks down and degrades in you engine over time, making it far less effective. So no matter how much you drive, you should still have it changed every six months.
It's always a good idea to change your oil filter when you replace your vehicle's motor oil. If you're the type who likes to perform an oil change at home, you can pick up your new filter (and fresh oil) at our parts department.
Some vehicles require synthetic oil, while others will simply perform better with this type of fluid. Some may not work with synthetic oil at all! Check your owner's manual or talk to an expert before you purchase replacement oil for at-home use.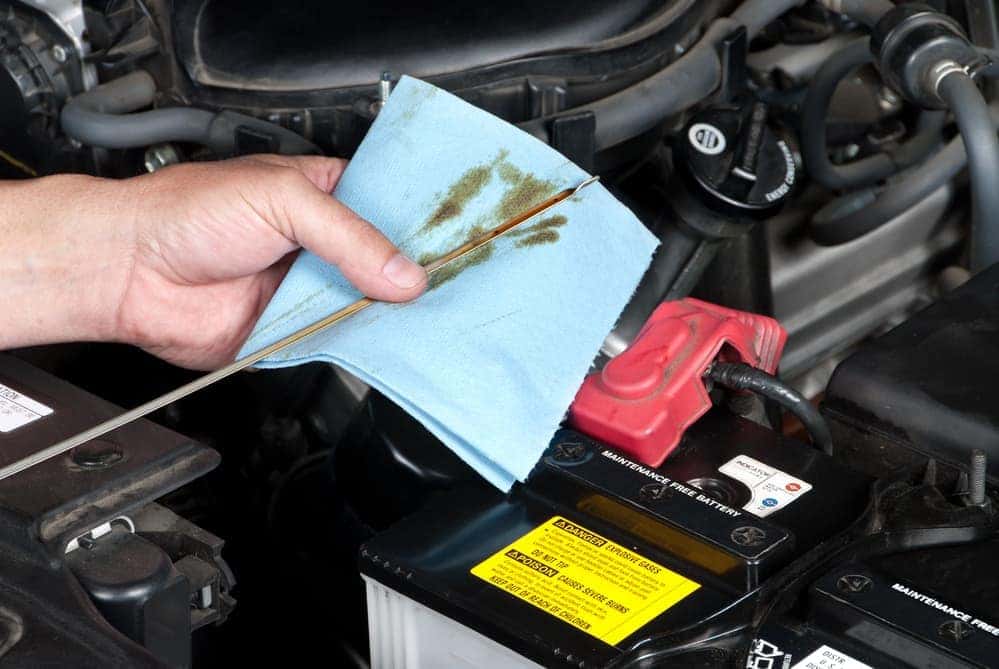 How Often Should I Check My Oil Level?
Even if you only end up changing your oil about once or twice a year, you should take care to check your oil level at least once a month, and more often if possible. Since an oil leak that isn't dealt with can lead to significant and lasting problems, you'll want to schedule service right away if you find you're low on fluid.
Schedule Service with Us Today!
Don't wait to make your next regular service appointment! Find your local Haggerty Auto Group dealership and schedule your Chicagoland oil change today. Don't forget to check out our rotating oil change coupons and service specials before you visit!
Have other questions? Maybe you're searching for the perfect new pickup? If so, compare the Chevy Silverado vs. Ford F-150 with our team, today.
More from Haggerty Auto Group
The 2019 Ford F-150 is one of the most recognizable pickup trucks on the roads near St. Charles, but with so many trims, cabins, bed sizes, and engines to choose from, finding the perfect model can be a real challenge. Don't let the stress get to you. Do your research with the Haggerty Auto Group guide…

Almost everyone knows of the 2019 Chevrolet Silverado 1500, a perennial favorite among drivers near Carol Stream and St. Charles. The 2019 Chevrolet Silverado towing capacity is 12,200 pounds, making it one of the strongest competitors in the full-size truck segment. With a hydroformed, boxed high-strength steel frame, it also offers an impressive maximum payload capacity of…

Fun Holiday Events Near Chicago One of the best parts of experiencing the holiday season in the Chicago area is the number of fun holiday activities that you can take part in. So for this blog post we have decided to highlight some of the most fun holiday events near Chicago. Then we hope that…